Meet Dr. Tansar Mir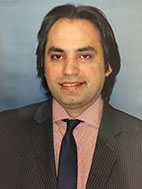 Dr. Tansar Mir received his Doctorate of Medicine with Recognition in Research from the State University of New York at Stony Brook School of Medicine after graduating from Franklin & Marshall College in Lancaster, Pennsylvania with his Bachelor of Arts in Neuroscience. Dr. Mir completed his internship and residency in General Surgery at Lenox Hill Hospital, New York, NY and his residency/fellowship in Plastic & Reconstructive Surgery with the Long Island Plastic Surgical Group through Nassau University Medical Center. Dr. Mir is a double board certified Plastic and Reconstructive Surgeon who is certified by the American Board of Surgery and the American Board of Plastic Surgery.

Dr. Mir's extensive research experience includes serving as a research assistant in the lab of Richard A. Clark, PhD while attending medical school. Dr. Mir assisted in the research of wound healing and studying the complex interactions between glucose and the extracellular matrix proteins. Dr. Mir has also co-authored several publications in peer-reviewed medical journals and produced posters for presentation at numerous conferences.
Dr. Mir understands the impact doctors can have serving the world community. As a volunteer, he has operated on children with congenital clefts of the lip, nose and palate and performed burn reconstruction surgeries on medical missions to the Philippines and Peru. International missionary work is something very dear to Dr. Mir and he hopes to continue to make many more future trips to underserved countries.
Dr. Mir is a native New Yorker. He resides in Manhattan and enjoys all that the city has to offer. He particularly enjoys traveling, tennis, concerts, professional sports and spending time with his nephew and nieces.