Skin Procedures
BOTOX® Cosmetic
BOTOX® Cosmetic is commonly used to reduce or eliminate the appearance of facial wrinkles. It is injected under the skin into areas surrounding the eyes, forehead and mouth to smooth crow's feet, frown and worry lines, and lines on the neck. Made from a purified protein, BOTOX® relaxes wrinkles and gives the face a rejuvenated look. BOTOX® may also be useful for migraine headaches, excessive sweating, and eye and neck muscle spasms.
---
Chemical Peels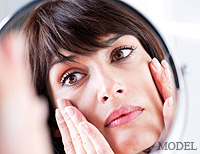 Chemical peels remove damaged outer layers of skin on the face to smooth texture, reduce scarring, and remove blemishes to produce healthy, glowing skin. There are three types of chemical peels, ranging from mild to strong - alphahydroxy acids (AHAs), trichloroacetic acid (TCA) and phenol - and formula strengths are tailored to each patient. Peels can be combined with other procedures such as facelifts for a younger look. They may be covered by insurance if they are performed for medical rather than cosmetic reasons.
Chemical peels may be performed in a plastic surgeon's office, office-based facility or outpatient surgical center. Anesthesia is not required because phenol and TCAs act as an anesthetic while AHAs produce only a slight stinging, though you may be given a sedative.
---
Restylane®
Restylane is an FDA-approved dermal filler made of hyaluronic acid that restores volume to the skin, lifting and smoothing out wrinkles and other fine lines. This procedure is most commonly used to treat the glabellar lines, between the forehead and the nasolabial folds. It can also be used to add volume and shape to the lips.
Since Restylane is made from a natural substance found in the body, no pre-testing is required. Restylane produces results that last for several months through its unique ability to bind with water and remain in the skin. The results of this procedure are visible right away, and can last for several months, depending on the condition of the individual patient's skin.
---
Juvederm™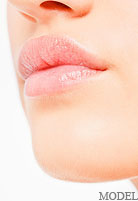 Touted as the "next generation" of facial fillers, Juvéderm™ injectable gels gently smooth wrinkles and folds around the mouth and nose and restore a youthful volume to the face. Made with hyaluronic acid, a natural substance found in the body that works with collagen and elastin to provide volume and support to the skin, Juvéderm™ is especially effective on smile lines and "parentheses" (nasolabial folds) that run from the bottom of the nose to the sides of the mouth. Treatment takes only 15 minutes with immediate results and no downtime. Results typically last about 6-9 months.
---
Sculptra®
Sculptra® is an injectable product that restores and corrects the signs of facial fat loss by replacing lost volume. Facial fat loss, or lipoatrophy, is the loss of fat beneath the skin, which can result in sunken cheeks, indentations, and hollow eyes. Sculptra provides a gradual and significant increase in skin thickness, improving the appearance of folds and sunken areas.
The results from Sculptra® are not immediate but they are long-lasting. In a clinical study, effects lasted for up to two years after the first treatment session in most patients. No skin testing is required.
---
Radiesse®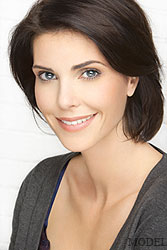 Radiesse is a synthetic injectable filler that has been approved by the FDA to reduce moderate to severe wrinkles, folds and creases around the nose and mouth by stimulating the natural production of collagen in the skin. This product is made of microspheres composed of calcium hydroxylapatite within a water-based gel and is made from minerals similar to what makes up our bones. Radiesse can be injected directly into the skin with no need for pre-testing.
Radiesse is most effective in reducing the appearance of smile lines, nasolabial folds, marionette lines and other wrinkles around the nose and mouth. The results of this procedure are visible immediately after the injection and can last for up to a year or even longer. With continued treatment, patients will require fewer and fewer injections.
---
Fat Grafting / Fat Transfer
Fat grafting, also known as autologous fat transfer or liposculpture, is a surgical procedure that involves restoring lost volume in the face with the patient's own fat, taken from the abdomen, thighs or other areas. This procedure is effective in treating sunken cheeks, facial lines, acne scars and other areas of lost volume that have developed as a result of aging, sun damage and other conditions.
Unlike fillers and other volume-enhancing treatments, fat grafts are taken from the patient's own body, and as a result cannot cause an allergic reaction. The fat is naturally accepted by the body. Autologous fat grafts also last longer than synthetic materials.
To learn more about the Skin Procedures we provide, please call our office today to schedule a consultation.